Sacred Money Archetypes ® with the Belief Lab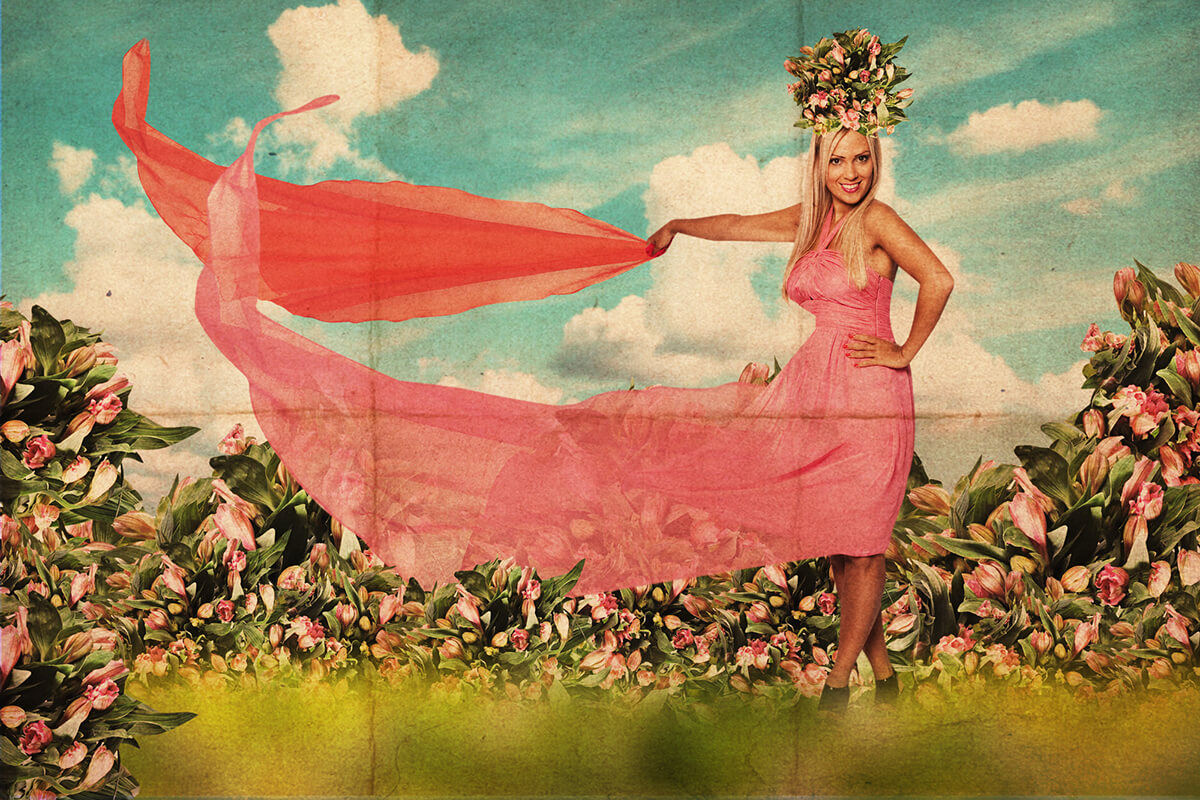 archetypes~ a collectively inherited unconscious idea, pattern of thought, image, etc, universally present in individual psyches.
You've done the quiz and know your Sacred Money Archetypes ® blend. Now what?
Are you ready to get rid of unconscious money blocks and start fresh on a path of creating freedom, independence and a new healthy relationship with money?
Book your free 15 min SMA ® 'mini' reading here.
When it comes to money, sooner or later there's a wake-up call that happens for each of us.
Why? Because if money blocks like these have taken control of your life, it's time to do something about it:
Being stuck in the famine/feast loop.
Being too busy or out of time to figure out how to take your income to a new level.
Feeling as if there is an invisible glass money ceiling keeping you from achieving
success.
Avoiding looking at your bank account or 'dealing with money'.
Making "just enough" to get by, no matter how successfully your career or your business is going.
Feeling resentment about wealthy people, believing their focus on money is unhealthy.
Undercharging in your business but you can't see how you could charge more.
Fearing you'll have to work harder to make more, which keeps you stuck where you are.
Often being tapped by family or friends when they need money (and feeling guilty if you can't always help them out).
Yearning to make more money but afraid it might change who you are.
Stressed out by the endless squabbles you and your spouse/partner have about money.
Holding back from investing in ways to help your business or career flourish.
Being secretive about money as a way of feeling safe and in control.
I've only just discovered what my archetypes are; Alchemist, Maverick and Ruler and what that means.  It has given me so much clarity about money and why I do the things I do. I understand my unique gifts and how to make the most of them with confidence.  No more playing small!
Sarah- Primary Archetype Alchemist- London, UK.
I have seen this course offered before with other coaches, why Sacred Money Archetypes® with The Belief Lab?
I have a confession to make, I have enrolled on tons of online courses and spent loads of money I didn't have, trying to learn how to transform my money story. How ironic.
I rarely finished these courses, feeling lost in huge group programs and it left me feeling really frustrated, disappointed and thinking there was something wrong with me when it came to finances.
I am the student that needs 1:1 attention, accountability and specific ideas on how the course content applies to my personal relationships, in this case money.
When I came across Sacred Money Archetype® it appealed to me because it addresses the subconscious and is based on Carl Jungian psychological theory, right up my street! And although the last thing I wanted to do was invest in another course about money, I signed up. One last time.
The SMA® course coupled with hypnotherapy that I created for myself changed everything.
I have consistently increased my income. I understand on a deep level my natural relationship with money, what my natural gifts are, what my challenges are and how to remove subconscious blocks once and for all.
The results were so life changing I decided to train to become a certified SMA® Coach and offer it as a 1:1 coaching course coupled with all my other skills in hypnotherapy, NLP, cognitive behavioural therapy, creative visualisation and psychotherapy.
How it works
By understanding and working with your Sacred Money Archetypes® you will gain empowering insight into your subconscious, the unknown information that is motivating your behaviours with money and your ability to have, make and create more abundance in your life.
The reason why archetypes and the beliefs in the subconscious are important to understand is if the subconscious believes something is a good idea, nothing is going to change it until we first; discover what it is and second; work with the subconscious to transform it.
For example your subconscious may think debt is a 'good' experience. Why? Because it hasn't killed you!
The subconscious wants to keep you safe, loved and have a sense of belonging. Meaning if you survived a situation like having debt, the subconscious files that away as a 'good' experience and will do everything it can to repeat that situation.
What we need to do is re-purpose those experiences in the subconscious so we make having, creating and making money a good, safe, loving and normal experience creating a new pattern of beliefs and behaviours.
SMA® Coaching with The Belief Lab partners powerful Archetypes with psycho-therapeutic hypnotherapy giving you a full holistic approach to changing your relationship with money once and for all.
Here's how …
Within you is a unique "money code" called your Sacred Money Archetypes®.
Once you discover what YOUR money archetypes are, it will feel as if all the puzzle pieces of your life easily fall into place:
You understand what makes you tick when it comes to money (freeing you from negative self –judgment).
You discover what your 3 core money strengths are and how to use them to make more money in your business or career with ease and grace.
You're free to make decisions from a place of empowerment, not fear. The freeing quality of relief that you'll feel will immediately open new opportunities for you.
You no longer fall prey to unconscious sabotaging behaviour. It's a relief to finally be in control of your life in this way, authentically and easily.
You know what to do and what to say when someone you care about is "pushing your money boundaries".
You feel confident and ready to make new decisions about your business (or career) that will take your income to a new level.
Those stressful squabbles with your loved ones about money? Gone, because now you have the understanding and tools to come from your highest, best self.
This is why I created the Sacred Money Archetypes with The Belief Lab.
Taking action by aligning with my archetypes as a way of creating wealth was the key I had been looking for.  This program gave me a tangible way of doing that so I could make practical changes in my life and business every single day.
Natalie -  Primary Archetype  Connector- Godalming, UK.
Sacred Money Archetypes® Coaching is for you if you're ready to get rid of unconscious money blocks and press reset on a fresh money story, one that helps you finally feel that you are whole, aligned and on purpose with money.
Here's how Sacred Money Archetypes ® Coaching Works:
First you'll discover YOUR Sacred Money Archetypes® in a 1-on-1 coaching session. You'll learn all about your unique strengths and challenges with money, and discover an easy way to get started creating a fresh money story, on the spot with your personalised Sacred Money Archetype reading.
You get 6 incredibly inspiring and highly personal coaching calls with me on how to use the power of your Sacred Money Archetypes® to get rid of unconscious money blocks, and create a new approach to money in your life and business or career.
These coaching calls are delivered online via Skype or Zoom and recorded so that you can refer back to them whenever you want and have life-long access to the material.
I'll personally coach you through exciting, step by step exercises that dive deep and reveal exactly how to get rid of unconscious money blocks and create new, empowered money actions in your business or career, life and even in your relationships.
You get personalized action steps in each coaching session, designed to help you immediately apply what you are discovering so you begin right away to see real change in your day-to-day life.
Included in your program is a set of online Sacred Money Archetypes® cards. These gorgeous, full colour cards show you in vivid detail your strengths, gifts, challenges and more...explaining what makes YOU tick when it comes to money.
SMA ® is a 6 week course, delivered online via Skype or Zoom at an agreed weekly schedule.

As A Result Of Sacred Money Archetypes® Coaching with The Belief Lab:
You can make decisions easer. You can be more positive. You can feel a surge in your self- worth. And you can see an increase in your income or salary.
You'll know how to have open-hearted and productive money conversations.
You can have more money for the people, experiences and goodies you want in your life. You can have more to give because you'll know what to say yes to, and what to say no to.
You can feel empowered to make new choices that make you happier.
Here's the modules I'll personally coach you through in this proven program:
Module #1 "Crack Your Money Code"
Discover your unique Sacred Money Archetypes® and the special significance these have for you in your life and business/career.
Hear what has been holding you back in key areas: relationships, business or career, self-esteem, income and more.
Learn exactly which areas of your life are best for you to begin focusing on making a change in right now, so you see immediate results.
Module #2 "Create Your Conscious Money Compass"
Get the most effective way to break through and eliminate old negative feelings (this exercise is truly profound and will touch you to your core).
Create a crystal clear "compass" that serves as your guide in making new decisions as you go forward in your life and business or career.
Begin using key elements of your Sacred Money Archetypes® to transform fear and doubt into aligned, authentic confidence, trusting yourself when making new money choices.
Module #3 "Discover Your Money Voice"
Pinpoint exactly where the money leaks, drains or blind spots are in your business or career that are silently robbing you of self-worth...and what to do to seal these leaks now, before any more time flies by.
Get a simple formula for discussing money in life's most important situations -- such as with a spouse, friends or family – including exactly how to eliminate money- awkwardness and replace it with courage and confidence.
Discover the secret behind creating money boundaries that increase cash flow (and give you a healthy increase in self-respect in the process).
Module #4 "Press Reset: Create a Powerful Money Story Makeover"
Get a complete 'money story makeover' (template included) that will support you today, tomorrow and beyond to make more money, set respectful boundaries and up-level your life.
Eliminate lingering negative self-talk plus any resistance to money so you are free to make more without apology.
Module #5 "Shatter Your Glass Money Ceiling"
Learn what the 4 most dangerous money mindsets are and which one has been secretly driving you to over-work, under-earn or under-charge.
Create a simple action plan with steps you can take today, designed to open the door and allow new opportunities to flow into your business or career.
Discover the 5-minute daily tool that will shatter the glass money ceiling you've been putting up with for too long (perfect if you're an entrepreneur).
Module #6 "Create a Brighter Future"
Discover the #1 all-important way to free yourself from unconsciously living from the "shadow side" of your Sacred Money Archetypes®.
Create an extraordinary soul-inspired life plan (template included) that will immediately help you break free of "shoulds" and outline exactly the specifics of how you can live a life of freedom, on your terms.

WHO IS YOUR SACRED MONEY ARCHETYPES® COURSE FOR?
My Sacred Money Archetypes® course is for anyone who has struggled with repeating the same patterns over and over again with money, anyone confused as to why they always found themselves in the same financial situation or what to do about it.
If you've watched your family, friends or colleagues who seem to have a totally different relationship to money and wondered, "What's wrong with me?" then the Sacred Money Archetypes® course is for you!
Inside the course you'll FINALLY 'crack the code' on your unique money personality, understanding not only what makes you tick when it comes to your finances, but how to leverage your unique strengths (and compensate for your not so strong points) so you're free to move forward into a life of financial prosperity, plus a lifestyle that brings you happiness and fulfillment on a soul-deep level.
Join me.
Considering that money is at the heart of every decision you make;
If you could eliminate the conflicting emotions, the arguments with your significant other, the guilt and any doubts that are holding you back, what would be possible for you in your life, business or career?
If you could dramatically up-level your sense of your value, so that you were playing big in your business and in your life, how much would that make a difference for you?
Knowing that money influences every aspect of your life and business, aren't you MORE than willing to invest in yourself and create a money breakthrough for yourself?
The Sacred Money Archetypes® course is designed to release you from limiting patterns and free you up to not only move to whatever income level you desire, but to enjoy the fulfillment, impact and freedom you deserve along with it.
I understand with my investment I'll receive the following:
6 highy personalised live 1:1 recorded SMA® sessions via online by Skype or Zoom. (45-60 mins each).
Copies of all the exercises and your unique answers, written for you during the sessions so you can refer back to all the SMA ® tools and exercises to achieve your new money goals.
You will have lifetime access to all course materials and bonuses so you can continue your journey and revisit the content at any time.
Unlimited email access to me for the duration of the course.
All 8 beautifully designed online SMA® Archetype Cards.
I will also receive these BONUSES:
A personalised hypnotherapy audio based on the strengths, gifts and overcoming the challenges of your primary Archetype. This is unique to the SMA with The Belief Lab coaching program. It is designed specifically to re-inforce all the positive transformations that are taking place not only in conscious awareness but also your subconscious, where real change takes place. (Value £97)
A 30 min follow up bonus session 3 mons after the course has finished.
Click the 'I'm Ready' button now to book the Sacred Money Archetypes ® with The Belief Lab course for $427.
Or, if you prefer, you can make 2 easy payments of $214. Click here to secure your spot.
Home Study Option: All six modules with instructional audio and coaching worksheets sent via email each week for 6 weeks and primary Archetype hypnotherapy. The whole course for only $157. Click here to get started.
Your order will be processed on secure servers and after your information is received you will get an electronic receipt and confirmation within just a few minutes.
If you are ready for Sacred Money Archetypes ® with The Belief Lab because you want to get rid of unconscious money blocks and press reset on a fresh money story. You know you can't do this life-changing work alone.
So, are you ready? Secure your spot TODAY, because getting rid of unconscious money blocks and pressing reset on a fresh money story is going to help you make more, end those arguments with your loved ones about money, feel better about yourself and improve every aspect of your life.
The creator of the SMA® Kendall Summerhawk says that how you do money is how you do everything and I agree with her. Doing this course had far reaching implications for me.
Not only did it help me get rid of money blocks, it' helped me take control of my life, from the inside out. It can for you too.
For example, think of the next time you need to discuss money with a loved one...wouldn't it feel amazing to know what to say?
And wouldn't you love to know which exact actions will help you reach your money goals?
Isn't it time you gave yourself permission to create amazing money boundaries that bring you harmony, relief and freedom?
Discovering your Sacred Money Archetypes® will do all of this for you and so much more.
Let's get you started now because if you're serious about creating greater financial freedom then don't you owe yourself this life changing moment? Click here to secure your spot.

If you still have any questions about the Sacred Money Archetypes ® Coaching program, and I'll help you decide if it's right for you. Send an email now, with "question about SMA" in the subject. I will be in touch ASAP.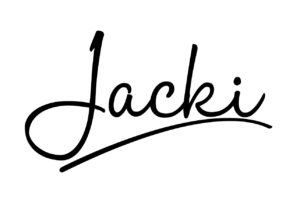 Jacki is dedicated to assisting and supporting people in positively changing their lives. She does this by offering people psychotherapy, counseling, coaching, energy healing, information, advice and instruction.
She is a qualified psychotherapist. However, she does not conduct any medical or purely psychotherapeutic work or diagnoses. She will refer you to other professionals if need be. Mostly she offers her clients a subconscious awareness and spiritual perspective to aid them in selfempowerment.
She does not make any claim that any of her services will directly heal, cure or otherwise change your current health and situation.
The services and information she gives is based exclusively on her impressions, education and experiences.
I have read the above information and know that if I choose to enroll in any program with Jacki, work with her, I take full responsibility for any life changing effects or consequences that this may or may not have. I also understand that for this work to work, I will do my part in all of the homework, exercises and other tools that Jacki suggests during a program and take 100% responsibility for doing so as part of this process.
Please also note that there are No Refunds on any program. Choosing to work with Jacki is that - a choice - and you will get back what you yourself put in.