TRANSPERSONAL HYPNOTHERAPY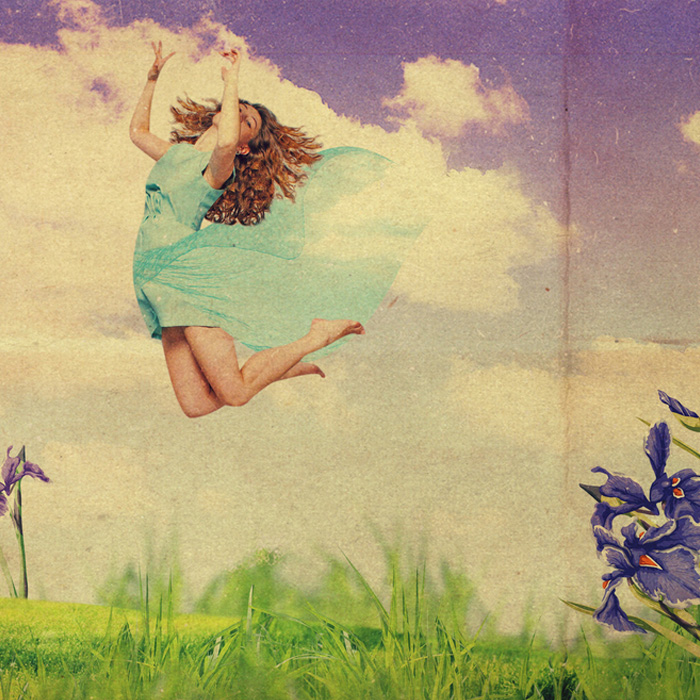 extending beyond or transcending the personal.
Within the Transpersonal Hypnotherapy session I will help you stretch beyond the limits of your outworn patterns to access your highest wisdom, creativity and healing; improving the quality of your life and transforming whatever the issue is you would like to work on.
As a result you might leave an uninspiring job and go exploring for a year. This happened.
You might write and record an album. This happened.
Or you might go from couch potato to triathlete. This happened.
Transpersonal Hypnotherapy is perfect for those who are a open and ready to make changes based on their own inner wisdom and higher self:
To build genuine confidence to dream and make a difference in the world.
Identify your boundaries and live your truth motivated from a place of calm, energy, enthusiasm, creativity and intuition.
Uncover and release subconscious blocks that are sabotaging your life.
Creating a more deep and meaningful connection with yourself and others.
Create lasting change in your life on subconscious and soulful levels.
Break-free from others plans and expectations and design your own adventure.
Help you create harmony between your psychology and your biology with the latest techniques drawn from positive-psychology, psychotherapy, neuroscience, practical personal-development tools and deep soul level work.
When we work together, I blend all of my knowledge to design the most optimal course of healing, hypnotherapy and coaching that are individualized to you from your past experiences, in the moment and over time.

We don't see things as they are, we see things as we are.
Anais Nin
What is Transpersonal Hypnotherapy?
Transpersonal psychology addresses all aspects of our being; spiritual, social, intellectual, emotional, physical and creative, to help us heal and grow. By enhancing all our inner capacities we become powerful vessels for long-term change.
Within the Transpersonal Hypnotherapy session I will help you to uncover your inner capabilities, wisdom, recourses and intuition to improve the quality of your life and transform whatever the issue is you would like to work on including:
How to connect with higher self to transform.
Learn to become your own healer.
Create abundance in your life.
Heal relationships.
Discover your purpose.
Receive guidance from your inner wisdom.
Create harmony and balance in your life.
Inner child healing.
Recognise and value your true worth.
I got major new insight into a bad pattern I've been repeating off and on for some time. Jacki offered me a way of looking at my anxiety and confusion that was entirely fresh and so illuminating. It was such a gift to have a brand new set of tools for dealing with old limiting beliefs and self-sabotage.
I have implemented the very actionable steps she designed and have seen huge changes in my thinking and my life already.
I cannot recommend Jacki enough to anyone seeking a deeper understanding of your self-sabotages, limiting beliefs and how they are operating in your life.
If you long for freedom from old patterns, beliefs, patterns or behaviors, she will help you rework your thinking and help you create an exciting vision for you life.
Lauren - London, UK
Transpersonal Hypnotherapy includes:
Up to 90 min online or in person unique personalised hypnotherapy.
A personalized hypnotheraputic audio created to actualize profound transformation on a subconscious level.
1 x personalized prescription based on the result of your session of how you can incorporate the learning and changes into your daily life.
30 min follow online follow up within two weeks of the session.
If you don't know where you are going, all roads will get you there.
John Lennon
Jacki is dedicated to assisting and supporting people in positively changing their lives. She does this by offering people psychotherapy, counseling, coaching, energy healing, information, advice and instruction.
She is a qualified psychotherapist. However, she does not conduct any medical or purely psychotherapeutic work or diagnoses. She will refer you to other professionals if need be. Mostly she offers her clients a subconscious awareness and spiritual perspective to aid them in selfempowerment.
She does not make any claim that any of her services will directly heal, cure or otherwise change your current health and situation.
The services and information she gives is based exclusively on her impressions, education and experiences.
I have read the above information and know that if I choose to enroll in any program with Jacki, work with her, I take full responsibility for any life changing effects or consequences that this may or may not have. I also understand that for this work to work, I will do my part in all of the homework, exercises and other tools that Jacki suggests during a program and take 100% responsibility for doing so as part of this process.
Please also note that there are No Refunds on any program. Choosing to work with Jacki is that - a choice - and you will get back what you yourself put in.